Jurassic World: Dominion Dominates Fandom Wikis - The Loop
Play Sound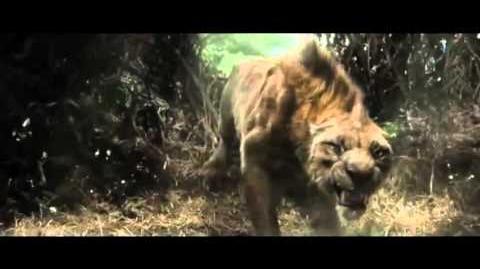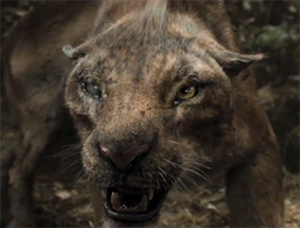 A lion is a feline species of the scientific name, Panthera Leo.
Biology
[
]
The african lion is a large, muscular carnivore, growing up to 4 meters in length. They are excellent pride hunters, the females of 5 to 20 lions coordinating together to hunt large prey such as Wildebeest, Buffalo, Warthog, and Zebra.
Evolution
[
]
Kitai Raige encountered several female members up close and personal. Their social structure is mostly the same, the male of this species is muscular, with 6 inch canines and a wonderful mane around its neck. The lion doesn't have stripes on its back, its body is golden for camouflage. Over 100 years of before the lion, a small creature has evolved into the modern lion, it's strong enough to forage food for the pride. It also has a strong hatred towards the other predators, except the Condor, stealing eggs and young from the bird and attacking it with force.
History
[
]
A lion and its pride members are found on the african grasslands, but, in the movie, they are found in high elevations near the tail of the Hesper.